CIVEMSA 2018 Keynote Speaker: 
Dr.  Emil M Petriu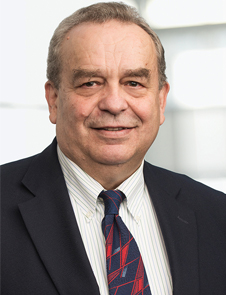 Dr.  Emil M Petriu, Professor, University Research Chair University of Ottawa
   School of Electrical Engineering and Computer Science, Ottawa, Ontario, Canada
   "Haptic Sensors and Interfaces for Interactive Dexterous Robotic Telemanipulation"
Abstract:
The presentation will discuss haptic sensors and human interfaces, and intelligent control algorithms for human-like multi-finger robot hands able to dexterously explore, grasp, and in-hand manipulate objects. These emergent technologies will allow the development of a new generation of remotely controlled intervention robots able to interactively perform complex tele-manipulation operations in high-risk operational environments like nuclear power stations, underwater, highly infectious rooms, robotic surgery, or war zones.
Dr. Petriu's  Biography:
Dr. Emil M. Petriu, IEEE Fellow,  is a Professor in the School of Electrical Engineering and Computer Science at the University of Ottawa, Canada.  His research interests include biology-inspired robot sensing and perception, soft computing, and human-computer interaction.